The last day to sign up is is Dec 30, 2022 and space is limited.

Improve Your Blues Playing with the
6 Week Blues Boot Camp!
The majority of people who come to me have been playing for a number of years and feel stuck in a rut. They feel like they are playing the same thing over and over, never improving, overwhelmed by the amount of information available, and have no idea where to start or how to work through that information. Many students have never had a teacher with a lesson plan. 
If you feel stuck in a rut, like you have been playing the same thing for years, knowing bits and pieces of songs, and riffs but don't feel confident when someone asks you to "play something", this Bootcamp is for you!


Without direction and a real plan in your practice, you end up stagnating and not improving. I do understand completely as I was there for a long time. 


I have come up with a unique method to teaching that will push your progress further, faster than you have experienced in the past.

This 6 week Blues Bootcamp will deliver systematic lessons each week, to help you build the blues chops you have always wanted to have.


Additionally, during week 3 and week 6 you will be invited to a LIVE Zoom call with myself and the other students in your cohort to answer all of your questions and help you with any issues you may have.

👉Each week you will be delivered 3 lessons that cover the main elements you need to push your playing further that week. 


To build your skills, each week we will work on:
🔹Technique and practical fingerboard knowledge.
🔹Repertoire
🔹Vocabulary


1. Repertoire - Building repertoire is essential for every musician regardless of genre. It's important because not only do we learn more songs to be able to perform, we are building the necessary skills of time, groove, technique, and confidence. We'll work through classic blues repertoire with songs that you can use right away and play them from start to finish. Songs will include "Sweet Home Chicago", "Stormy Monday", "Key to the Highway", "Someday After a While You'll Be Sorry", "Tore Down", and more.

2. Technique and Applied Theory - Understanding basic theory is a must for any player and generally not that difficult. It is the application of that theory to the fingerboard that people find most challenging. I will work with you to help open up the neck to you and in turn expand your freedom on the instrument. We'll do all of this by learning scales, chords, triads, and more. Any concept we discuss I will give you a way to immediately start to apply it. I feel that is essential. 

3. Vocabulary - Music is a language. Like any language it's important to learn phrases and ideas to speak fluently, music is the same. We'll build your blues vocabulary by learning some classic solos, licks, and phrases. By emulating the masters at the beginning you learn the vocabulary of the blues. The end goal is for you to be able to play fluently and confidently in any blues situation. 


By combining these three concepts we will cover all the skills you need to move you to the next level in your playing.


The lessons will be short, concise and to the point. I do recommend you work on all three of the lessons in one week, but that's not essential, you can always come back to one. EVERYTHING is a work in progress!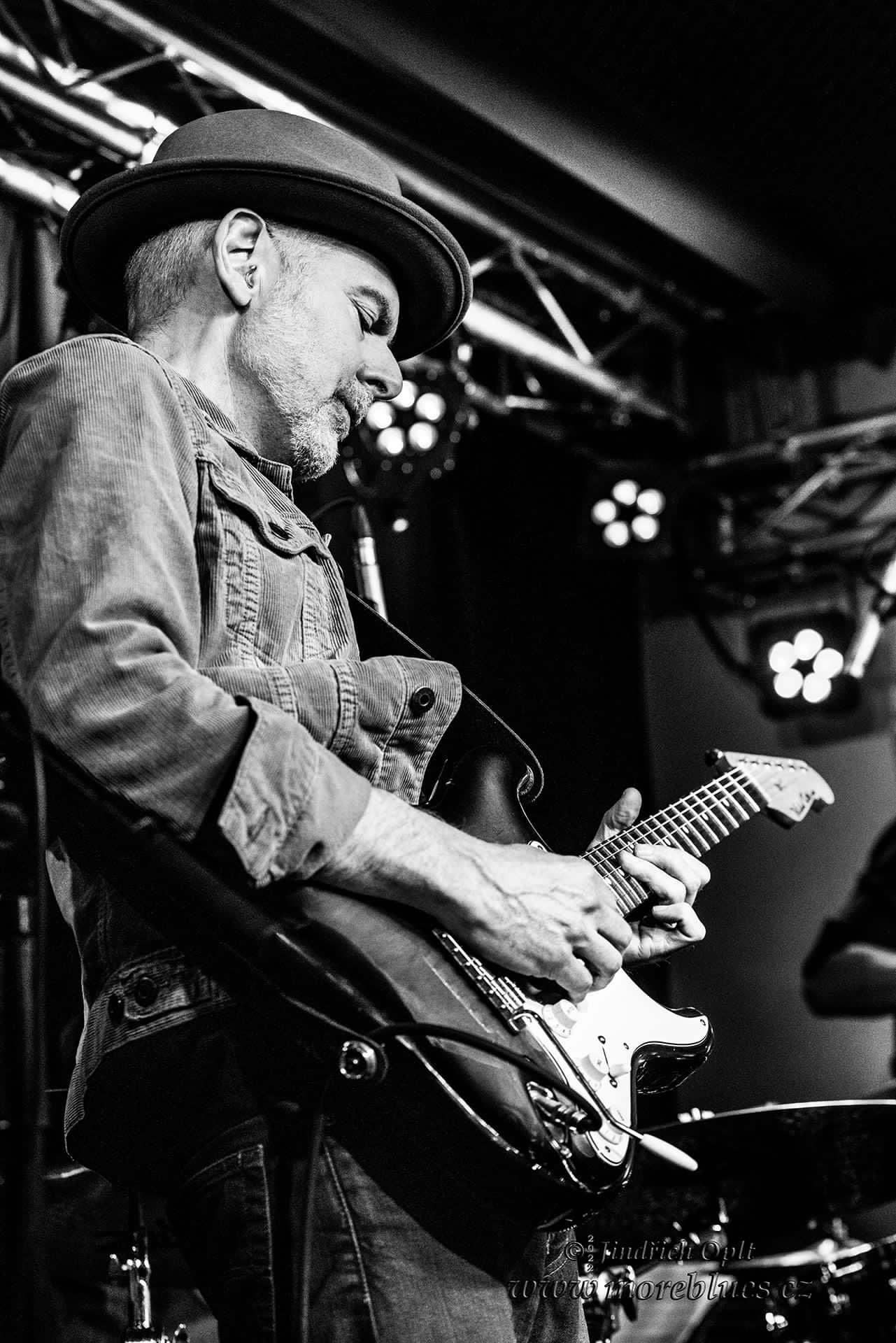 Develop your Blues playing through a steady, step-by-step process.
This 6 week bootcamp will take your blues playing further, in a shorter amount of time.
Weekly lessons and 2 LIVE Q&A Sessions will make sure you are always on the right path!
The last day to sign up is is Dec 30, 2022 and space is limited.