Discover key elements of Jeff Beck, David Gilmour, Eric Clapton, and Jimmy Page's style. 


Blues Rock Masters | British Edition will help you harness the feel and vibe of some of your favorite guitar players of all time.


When we think of guitar gods many names come to mind, but there are a select few that always top the lists. The players who influenced generations and continue to inspire us to pick up the guitar. My list is large as well but I find I continually come back to Eric Clapton, Jeff Beck, Jimmy Page, and, David Gilmour. Something was definitely going on in England in the late 60's and 70's to produce these monster players. American blues had found its way into a new generation of British youth and they put their own spin on it, and defined the sound of what we call blues rock.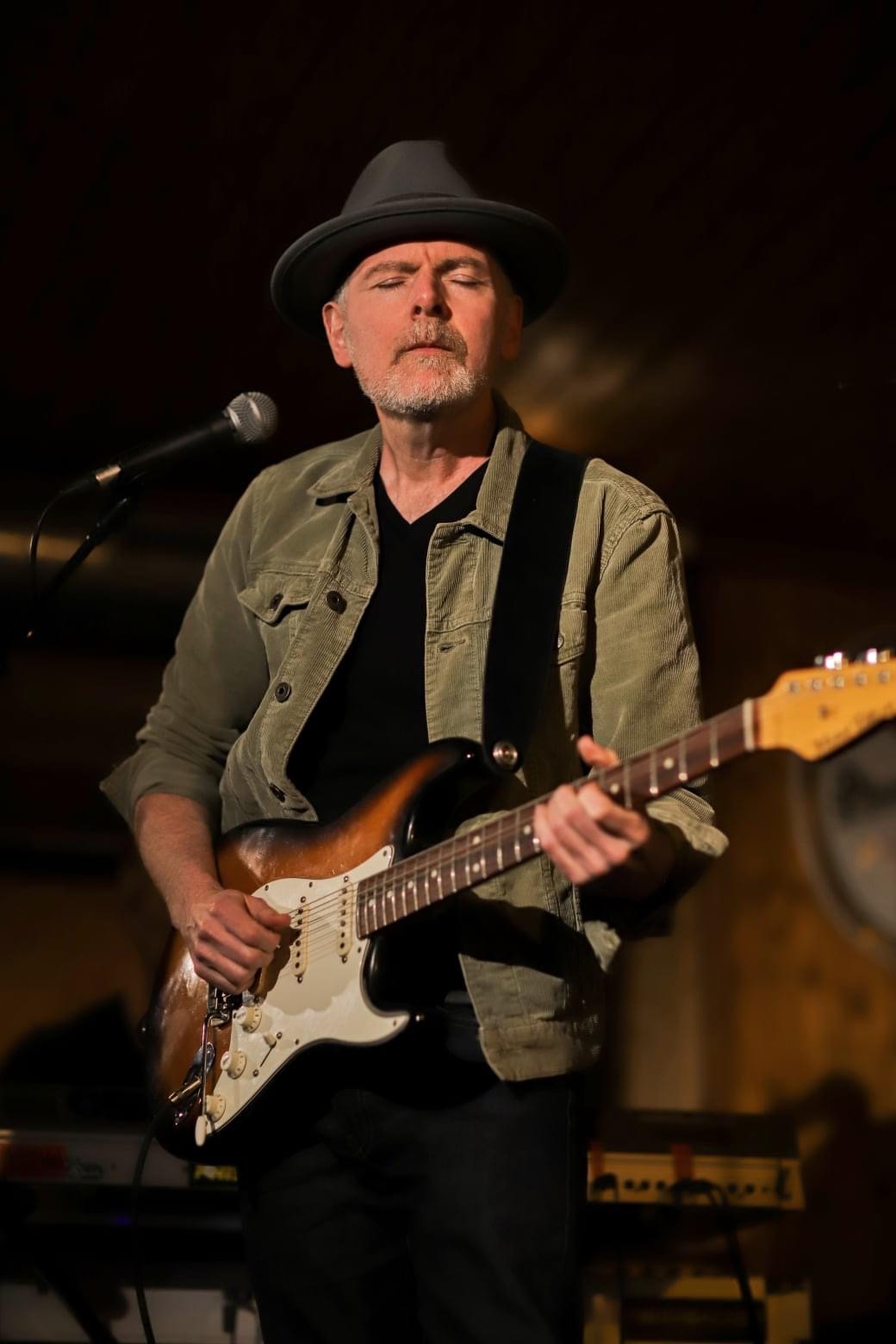 What's Inside
🎸 Over 8 Hours of Content!
🎸Charts for each Lesson
🎸Backing Tracks
🎸Key phrases and licks from each player
🎸Tone and gear discussion
🎸Mixing major and minor pentatonic scales
🎸Outlining chord changes
🎸Bends, Vibrato, and phrasing
🎸Blues Rock primer (overview of essential elements common to ALL blues and rock players)

What I have discovered over time is that it isn't just the notes each guitarist played...



I started guitar listening to metal, hard rock, and classic rock. What a time to be alive! I decided early on I wasn't just going to learn to play guitar I was going all in. Quickly I became a student of the guitar. 


I wanted to know everything I could about the players I was listening to, guys like Eddie Van Halen and Michael Schenker. I remember after reading an article I learned that Van Halen's favorite guitar player was Eric Clapton, particularly when he was in Cream. It dawned on me then that the history of the players I was listening was important too. What were their influences and how did that help shape them the into players they became to be.


What I have discovered over time is that it wasn't just the notes each guitarist played. After all most of them used typical blues scales in their solos and phrasing. Each of them however had a their own specific feel and technique that helped define their sound. The feel is what separated these legendary musicians from all the others, not just the notes they played but the emotion behind what they played and how they played them. 


In this course you will not only learn licks and solos in the of the styles of Jeff Beck, David Gilmour, Eric Clapton, and Jimmy Page's but also how you can get their feel into your playing too. 


You see the point of this course isn't to sound exactly like any of them, that's a lot of work, and as the saying goes, the best Jeff Beck already exists, and that's Jeff Beck the point is learning to capture what these players did make each note come alive!


After all you can go anywhere and learn their solos note for note, this course focuses on capturing the essence of some of the greatest Blues-Rock players to have ever lived. By incorporating their style and feel into your own playing, you can dramatically increase your guitar playing wether you want to learn how to phrase, compose a solo or just sit in the groove. 


The course is broken up into five distinct sections. Within each section you will not only learn at least 5 trademark licks in the style of each of the Blues Rock Masters, but will then take it a step further and learn how to play a solo over a jam track in each of the styles. 


Taking on the styles of the Masters can feel intimidating at first, but the good news is this course will largely be working out of two Pentatonic scales, that you probably already know. 


Not only will you learn their signature licks but you will gain the knowledge of how to incorporate them into your own playing regardless of the chord progression. 


Oh Yeah! I almost forget to tell you, we will also do a deep dive into tone and how to get that classic sound we all love so much. Think it's expensive to get those tones? It's not, most of this course was recorded on a $350 tube amp. 


I'm totally psyched to bring you… Blues Rock Masters | British Edition.